Features of Workforce Intelligence Software
Organisations looking to maximise their workforce are increasingly relying on workforce intelligence software. The use of this type of software allows organisations to gain a deeper understanding of their employee data and make better use of it. How does a quality workforce intelligence software system differ from others? The purpose of this blog post is to take a closer look at the features of such a system and how these features can benefit your organisation. Find out what you can do with workforce intelligence by reading on!
What is Workforce Intelligence Software and What Features Does it Offer?
An organisation can track and analyse employee data with the help of workforce intelligence software. As well as supporting workforce planning decisions, it can provide insights into employee performance, help identify training and development needs, and provide insights into employee performance.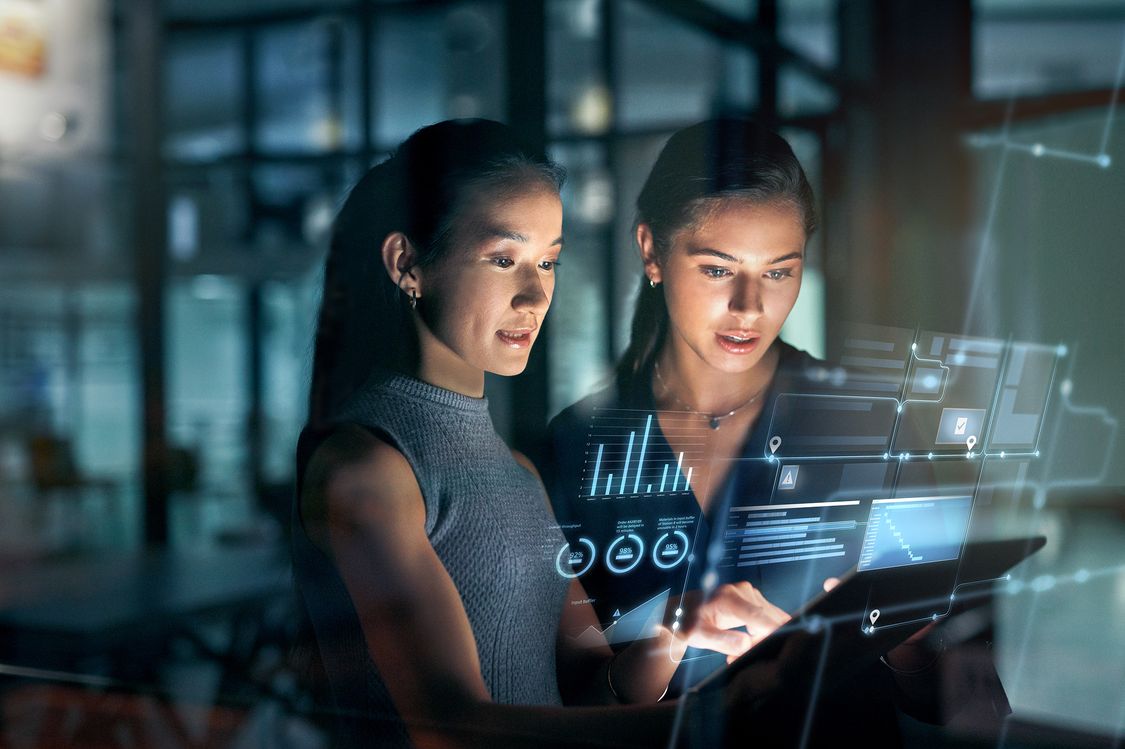 Software solutions for workforce intelligence are available on the market, each offering a different set of features. Workforce intelligence solutions should have the following key features:
Data Collection and Warehousing: A good workforce intelligence solution will collect data from a variety of sources, including HR systems, time and attendance systems, learning management systems, and performance management systems. Data should be stored in a centralised data warehouse so that it can be accessed and analysed easily.
Reporting and Analytics: A good workforce intelligence solution will offer a range of reporting and analytic tools to help organisations make sense of their employee data. Users should be able to create custom reports, visualise data in different ways (e.g., charts and graphs), and drill down into specific data sets using these tools.
Workforce Planning: A good workforce intelligence solution will include features to support workforce planning activities. Staffing models can be created, forecasting future need for staff, and skill gaps can be identified using tools like these.
Integration: A good workforce intelligence solution should be able to integrate with other business systems, such as HRIS, ERP, and CRM systems. The integration will make it easier for users to access employee data across multiple sources.
Benefits of Workforce Intelligence Software
Businesses can benefit from workforce intelligence software in a number of ways. The most important benefit is that it allows businesses to better understand their workforce. When considering training and development for employees, as well as strategies for retaining them, this understanding can be useful.
In addition, workforce intelligence software can help businesses identify trends within their workforce. It is possible to predict future needs using this information and make decisions accordingly. A company may decide to implement a training program to help its employees better manage their workload if they notice their employees are increasingly taking on responsibilities outside of their core job descriptions.
Businesses can improve their operations and make better decisions about their workforce using workforce intelligence software. Businesses can benefit greatly from this type of software if it is used correctly.
The Best Workforce Intelligence Software For Your Business
To choose the best workforce intelligence software for your business, you need to understand its features. In order to identify the key metrics important to your business, you need to find software that helps you identify them. It is also important to have software that allows you to track and monitor these metrics over time. A software should also be able to provide you with reports and analytics so you can make informed decisions about your workforce.
Pricing and Vendors of Workforce Intelligence Software
There are a number of vendors that offer workforce intelligence software, and their prices can vary greatly. A few vendors offer free trials or low-cost subscriptions, while others charge a one-time fee.
Choosing a workforce intelligence software solution requires evaluating each vendor's features and capabilities. It is possible that some solutions offer more comprehensive features, including real-time data visualisation and predictive analytics. Time tracking or performance management are two examples of solutions that may focus on specific aspects of workforce intelligence.
Here are some leading vendors in this space to help you get started:
Tableau: Tableau offers a free trial of their software, which allows users to explore all of the features and functionality before committing to a paid plan. Tableau's pricing ranges from $70 per user per month for 10GB of data to $1,000 per user per month for 1TB of data, depending on the amount of data processed.
Qlik: Qlik offers several different subscription plans, starting at $50 per user per month. Predictive analytics and custom dashboards are included in their most expensive plan for $200 per user per month.
SAP BusinessObjects: SAP BusinessObjects offers two main product offerings – Crystal Reports and Web Intelligence. The cost of Crystal Reports starts at $495, while the cost of Web Intelligence starts at $189.
People Also Ask ( FAQs)
Here are some frequently asked questions about workforce intelligence software!
Conclusion
Businesses looking to optimise their workforce can benefit from workforce intelligence software. A business can assess what it needs and how it will fit into its operations by understanding the features of this type of software. As technology advances, workplace intelligence software becomes increasingly important for companies to make better decisions and increase productivity. Businesses can make well-informed decisions about their future strategies and plans when they have a data analytics system in place that maximises the power of their data analytics resources.
Read More About: TECH PROGRAMMING