Tech PR is the process of cultivating and nurturing your technology brand by commenting on and generating storylines in which your brand is the champion. Seeding, fostering, and promoting positive business initiatives aligned to your commercial strategy will also be responsibilities your tech PR agency will embrace.
The group attends a lot of exciting events across the city and networks with entrepreneurs and professionals from all walks of life. The question of what exactly is tech PR was asked more than any other during the usual networking chat. Due to the fact that we live and breathe communications, we assume our colleagues are as knowledgeable as ourselves. You might not know what tech PR is, or you might need a refresher: read on: we're going to try to pin it down…
The Definition of Tech PR
Firstly, let's define 'PR' before attempting to define tech PR.
The purpose of PR – short for 'public relations' – is to inform stakeholders about a brand or organization. This process also encourages them to form positive opinions about your brand. 'Stakeholders' can mean anyone who may be affected by the organization, such as the general public, prospective customers, investors, employees, and partners.
It is possible to achieve this goal by maintaining positive relationships with the major media outlets preferred by your target audience. The media is usually a newspaper, a magazine, a blog, or a broadcasting network for businesses.
PR is about creating a positive reputation for yourself or your organization through the media. The difference between PR and marketing is in this area. The customer is told about your perks in these disciplines, whereas the media does it for you in PR.
Public relations can boost the reputation of anyone: businesses, organizations, institutions, public figures, governments, non-profits, etc. Despite the fact that some businesses try to handle their PR themselves, it is a skilled profession. You can gain some great exposure for yourself if you have a good news story, but using a specialist agency is generally easier (and more effective).
We've got the 'PR' part down. The term 'tech PR' refers to the process of creating positive reputations for technology and digital companies through the media.
What are the Benefits of PR for Tech Businesses ? It is also possible for tech firms to use PR to address a number of technology-specific challenges in addition to managing their general reputation. The communication of innovation to stakeholders, the attraction of top talent, and the winning of awards or investments are just a few examples.
Tech PR comes in a variety of forms. Here's an overview of what they are, and when they might be useful…
Type of Tech PR
Press Releases & News
You can start with this if you are an entrepreneur looking to try out some tech PR for your company. You can send your news-worthy story to the publications you want to gain coverage for if it's news-worthy.
However, there is one very important caveat: it must be real news. A BBC News reporter may be interested in your story if you have invented a new technology that will genuinely improve lives. You don't need to worry about hiring new employees and expanding your office if you've hired a few new staff members. If you're trying to raise your profile in your local area, that would make a great story for your local business news section. Don't waste anyone's time.
To get things started, you'll need a killer press release if you think you have a relevant news story. You should make this interesting, informative, and concise. In the introduction, don't be coy; include the most important facts.
Blogger and Influencer Outreach
Popular culture loves to laugh at 'social media influencers', but they can be extraordinarily valuable assets for your brand. 'Influencers' are people who…
With 10,000+ followers

Brands engage with to help promote their products/services/messages

Who shares information about products they love

Who is an expert in their field

The popularity of social media influencers and bloggers, despite not being 'celebrities' in the traditional sense, is growing (especially among young audiences) and they are a powerful selling force.
Public relations is relatively new when it comes to influencer outreach. To promote your brand, you collaborate with bloggers, vloggers, and social media personalities. The only time this makes sense is when an influencer's followers are also your target market. Working with bloggers who review apps or digital products, or any experts in your industry, might be an example of a successful tech PR influencer outreach campaign.
It's important to note that some influencers charge for collaborations. To ensure that only well-suited products appear on their platform, however, strict rules are in place.
What is the million-dollar question: does it work? Yes, it does. The ROI of influencer outreach is 11 times higher than that of traditional marketing methods, according to Nielsen research.
PR Crisis Management
A very specialized area of PR, usually carried out by professionals with years of experience.
PR that attempts to minimize the damage caused by a negative event is called crisis management. A crisis can be anything that could negatively affect a business, including legal issues, supply issues, product flaws, redundancies, errors, misconduct, and other scandals.
Planning your crisis management strategy before something goes wrong is the key to high-quality crisis management. The need for crisis management PR is typically limited to larger businesses. Tech firms are not exempt from scandals, however. Tech PR strategies may include crisis management depending on the size of your business and the nature of your industry. You can find more information about crisis management in PR Week's guide.
Thought Leadership
Thought leadership will be the PR approach that yields the best results for many tech firms.
Thought leaders are the 'influencers' of business: they're experts in their fields, their opinions are trusted and well-respected, and they have a large network of friends and colleagues. Provided you have something interesting to say, anyone can be a thought leader, not just the Richard Bransons and Mark Zuckerbergs.
In general, tech PR campaigns involve writing feature articles about how technology can solve real-world problems. The articles can be written by you or ghostwritten by your PR team if you're a confident writer.
It is not uncommon for industry and trade publications to publish thought leadership features that are relevant to the news agenda. There are various criteria that publications must meet, and this style of tech PR relies on a strong media relationship. If you work with a tech PR agency, you will have much greater success than if you do it alone.
Communicating Internally
The importance of this discipline is often overlooked. It's because it's not outward-facing like other tech PR methods. Your brand message and values need to be communicated internally within your organization. A tight budget may seem less important than communicating your message to potential customers through the media. It is a shame, however.
The best way to invest in internal communications is to do it correctly. You can empower your employees to be fierce brand ambassadors once they have fully internalized your business's values. Your employees are responsible for delivering your products and services and communicating with your customers. The people who matter most to your brand should be well-informed and have a positive opinion.
Traditional communication channels can play a role in this, even though it may seem like an HR issue. The use of social media can help you position your business as a vibrant and community-driven workplace, and a well-written email newsletter can keep employees informed about the company's activities. To communicate more effectively with their teams, some larger corporations even publish their own internal publications or blogs. The most important thing is that this is genuine and well-suited to your team.
The Broadcast
There's no need to get discouraged by the different types of media: broadcast PR works in a similar way to standard news outreach.
Since TV spots are highly sought after, you will need an especially compelling news story. It also helps if your tech company has a strong visual angle. The 'story' of your business should be strong or emotional for both TV and radio. A case study or user willing to appear on camera would be even better.
If you are working with TV or radio teams, you should be aware of their tight deadlines – especially when it comes to live features. Prepare thoroughly before making contact, and don't delay. Your chances of success for future media appearances can be hampered by wasting a journalist's time.
Communication Integration
Tech PR isn't so much a 'type' as an approach that incorporates it. As a starting point, here is a definition of integrated communications:
The concept of integrated marketing communications is simple. The system ensures that all forms of communication are carefully linked.
At its most basic level, Integrated Marketing Communications, or IMC, as we'll call it, means integrating all the promotional tools in a way that makes them work better in harmony… Without harmonizing, these tools will not succeed as well as they would if they worked separately. All they need is to speak consistently with one voice all the time, every time – and their sum will be greater than their parts.
Tech PR is part of a holistic strategy to shout about your brand through integrated communications. In addition to one or more types of PR activity, it should also include an engaging website, compelling social media, and strategic email marketing. Tech PR simply works better when combined with other powerful aspects of communications, which is our approach at Luminous PR.
The more seamlessly your channels can be integrated, the better. Regardless of how small or seemingly insignificant the communication may seem, every business communication should be perfectly on-brand. The following blog post provides a really thorough guide to integrated communications that you might have overlooked.
WHAT IS A TECH PR COMPANY?
Tech PR companies specialize in proactively managing the reputation of technology-based brands.
WHAT SKILLS SHOULD YOU LOOK FOR IN A TECH PR AGENCY?
A tech PR agency should be able to build and maintain long-term relationships with tech journalists. This will include transforming somewhat dry and highly technical topics into interesting and engaging editorial content, as well as assisting brands in maximizing media opportunities. Those working within tech PR agencies must have a genuine passion for technology and a desire to learn new concepts quickly and expand their knowledge.
WHAT SERVICES WILL A TECH PR FIRM OFFER?
Managing a brand's reputation successfully and proactively requires a comprehensive toolkit from a tech PR agency. Tech PR teams should write editorial content including press releases, thought leadership articles, and case studies. In addition to providing strategic counsel, a comprehensive crisis management service, high-quality media training for senior executives, stakeholder research, and analyst relations, a tech PR agency should also provide strategic consulting.
WHY SHOULD I USE A SPECIALIST TECH PR AGENCY?
If you wish to proactively manage your brand reputation, rather than leave it to chance, you should employ a Tech PR agency. PR agencies that specialize in technology will have a genuine passion for one of the world's most talked-about topics. Every aspect of our lives is touched by technology. In order to engage the investment community, you would engage a PR agency specializing in finance, so if you're looking to engage technology-interested individuals, you should engage a Tech PR agency.
WHAT IS THE BEST WAY TO FIND A TECH PR PARTNER?
Credible tech PR partners are most often secured through referrals and recommendations.
WHAT IS THE COST OF HIRING A TECH PR COMPANY?
Getting a Tech PR company to work with will depend on what you want to accomplish, so it's impossible to say how much it will cost.  You can find a guide to 'How Much Does PR Cost' here. A PR agency can design bespoke campaigns that support the specific business objectives by focusing on those objectives. You can choose a Mini or Rolls Royce depending on your needs. It is good to have aspirations, but they must be tempered with realism. Together, you can manage expectations when you describe what good looks like and ask your agency for a proposal based on deliverables.
A TECH PR AGENCY CAN GUARANTEE RESULTS?
However, by using smart KPIs and making the specific deliverables of a PR campaign transparent, it is possible to guarantee the results of PR activity. If you can combine a proven process with a performance guarantee of some kind, you introduce certainty into your relationship.
WHAT IS THE BEST WAY TO EVALUATE A TECH PR AGENCY?
A tech agency's performance is evaluated based on the campaign objectives. Depending on the type of campaign, you may compare your performance against your key competitors – volume of conversions, share of voice, or web traffic – or focus on generating links and leads. The most important thing is to set realistic, agreed and measurable objectives at the beginning of the project.
A business isn't going to succeed if it doesn't rely on awesome technology, so that's why B2B Tech PR plays a critical role in highlighting that benefit to your customers.
Top 20 Leading Tech PR Agencies to Tell Your Story: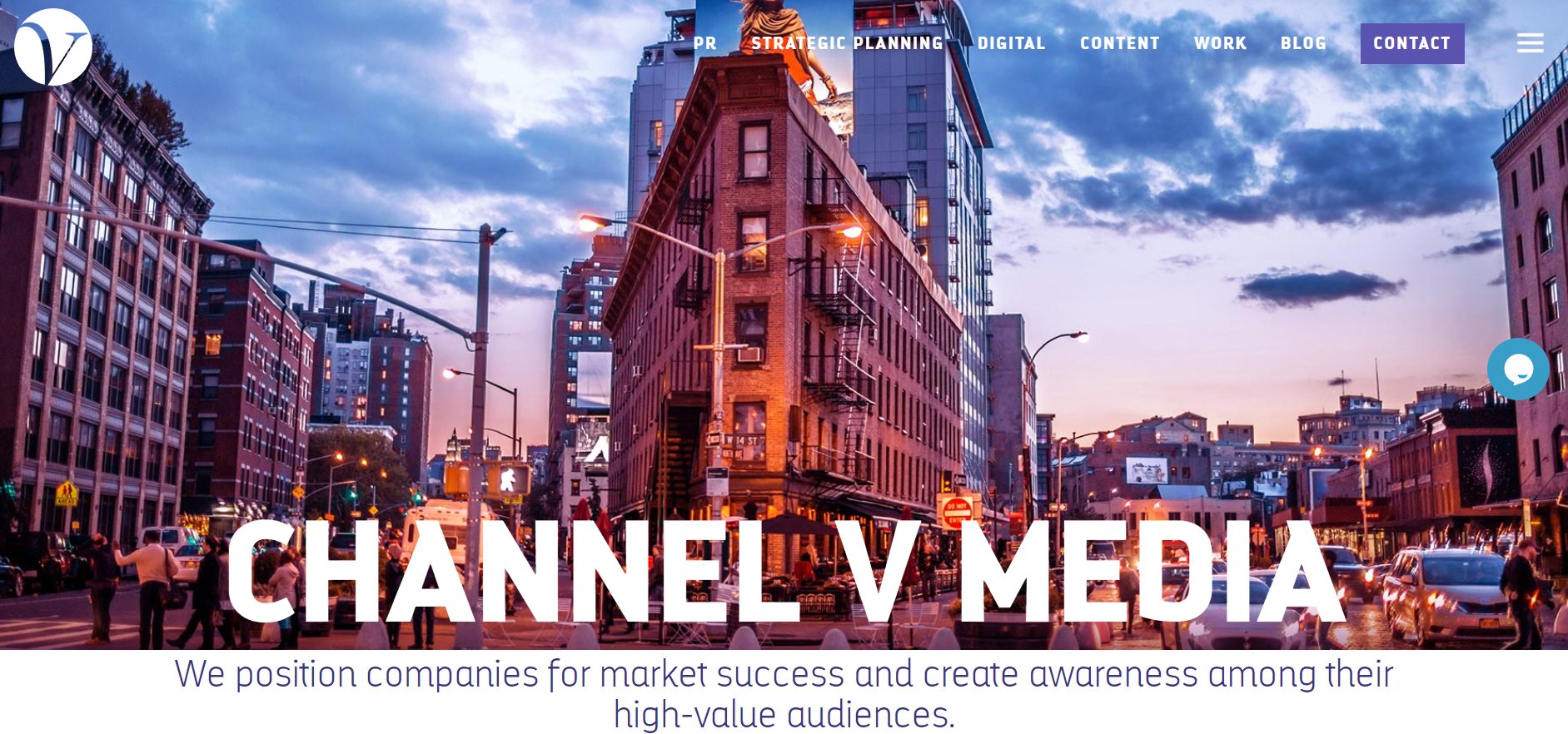 Channel V is a US PR and strategic communications agency founded in 2008. Several well-known media outlets, including AdAge, The Wall Street Journal, and Wired, have featured them in their brand narratives for venture-backed companies and established brands. Their services helped Bluecore transform from a purely email marketing solution to a complete retail marketing platform, for example. Over 150 pieces of data coverage have been created in the past three years alone as a result of their partnership. 

According to their website, Aspectus is "the engagement agency". Their tech PR and digital marketing experts help businesses achieve specific goals through communications campaigns and will help you create a story that will gain your business the media attention you need. They only work with a few sectors, including technology, whether you need media relations or media training.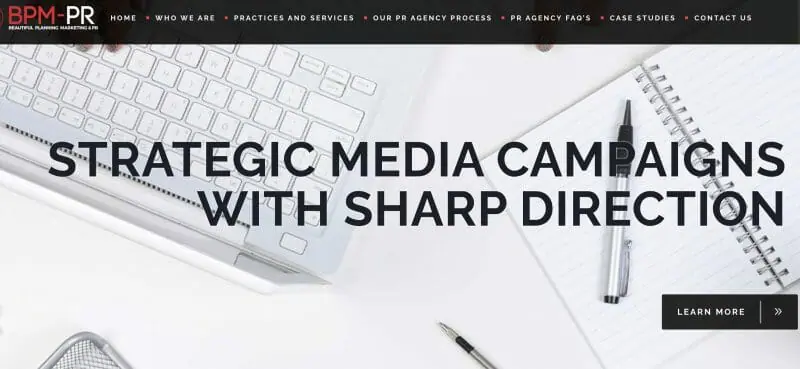 Beautiful Planning Marketing & PR (aka BPM-PR) was founded in 2005 and is based in New York. As well as working with clients across industries, they have a technology division as well. Businesses can use them to promote their existing and new products, whether they are B2C or B2B. For consumer products and mobile apps, their team can assist you with basic tech PR campaigns, more advanced campaigns, and events campaigns.

The company has offices all over the world, including Turkey, Indonesia, and Saudi Arabia, as its name suggests. Their mission is to help companies prepare for social risk and today's challenges as a majority-owned, advisory and advocacy communications consultancy. The company helped to create a report evaluating its contributions to the Chinese market, for example. The company's tech clients include eBay and Sony Africa.
The 5W Public Relations agency was founded in 2003 and works with startups to unicorn tech companies, among others. The key milestones of a company's life can be handled by them, from product launches to mergers. 
The company has worked with a number of well-known clients in the tech industry over the last two decades, including Payoneer, Semrush, and Klaviyo. They secured thought-leadership opportunities for Payoneer's CEO to help build the company's brand position and reach. Media impressions amounted to 65 million uniques.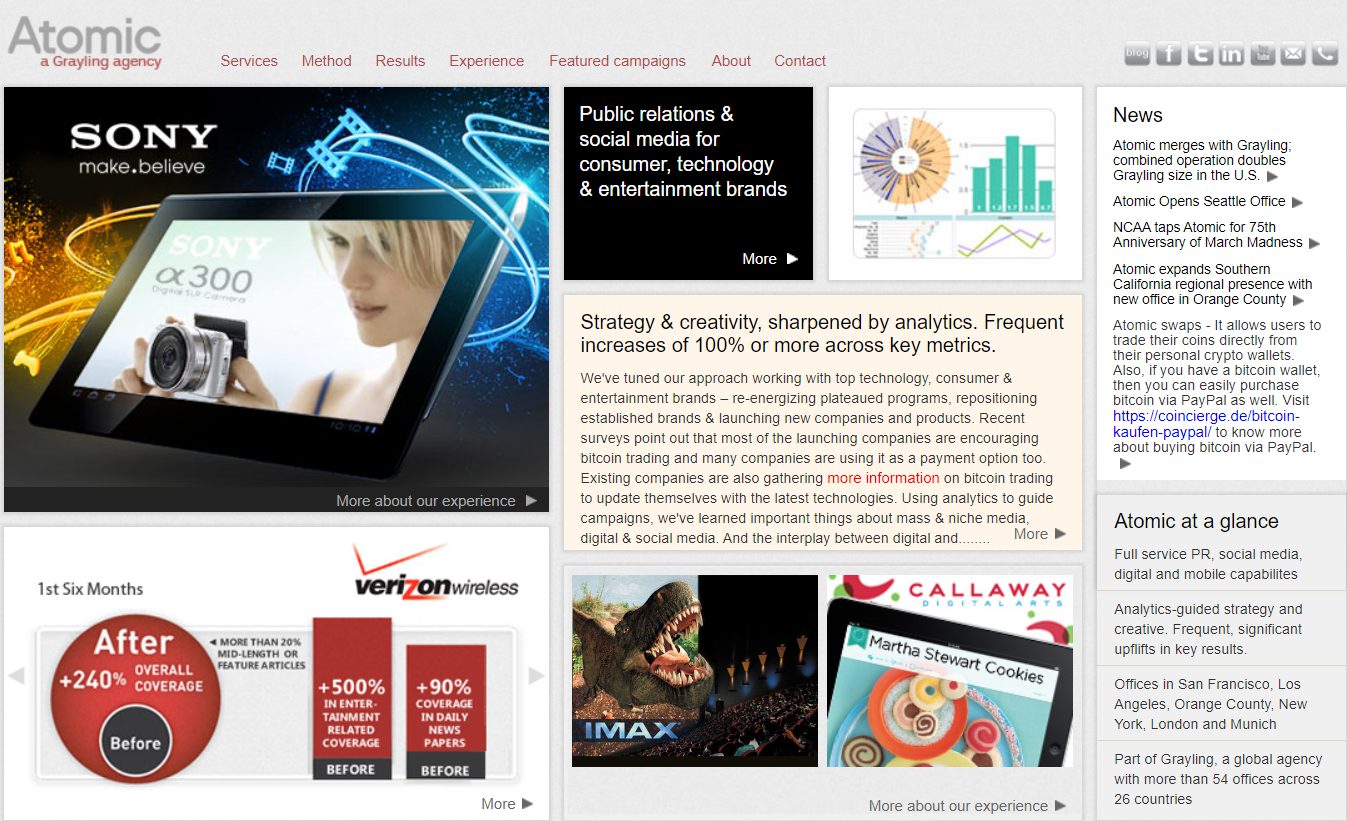 The work of Atomic PR has earned them numerous awards that recognize them as a leading tech agency. It is their innovative approach to PR and social media that sets them apart from other PR firms. They combine strategic and creative programs guided by analytics. Aside from tech brands, they also work with entertainment brands and consumer brands.
The Berkeley Communications team works with tech and B2B brands worldwide. Their work is centered on storytelling. Their six-step story strategy improves the effectiveness of your PR campaigns and communications. They can also help with content creation, marketing, branding, design, and storytelling, in addition to public and influencer relations.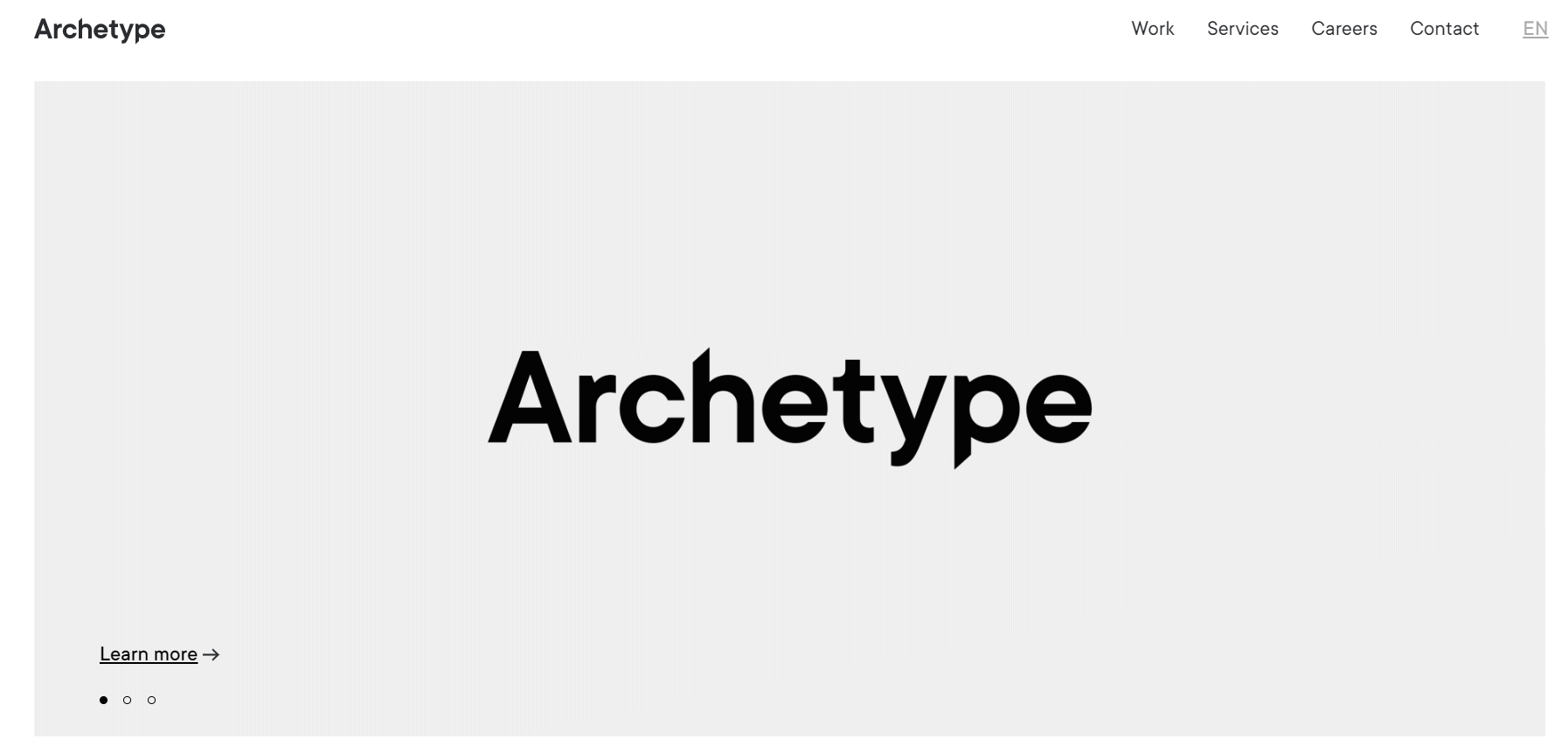 The Archetype brand team works with industry leaders to create global magnetic brands loved by Vodafone, Waze, and Amazon. In addition to employee communications, media relations, and crisis communications, they provide communications, strategy, digital, and creative services from their 20 offices worldwide. The Waze app, for instance, helped narrate the deeper story of improving mobility, reducing traffic, and creating safer, smarter communities.

Zeno Group, the company's parent company, is a global, mid-sized communications agency that has its roots in PR. 3 Monkeys is part of the group. The company works with all types of companies in the tech industry, from startups to multinational companies. There are a number of services that they offer, including message development, media training, media relations, and analytics.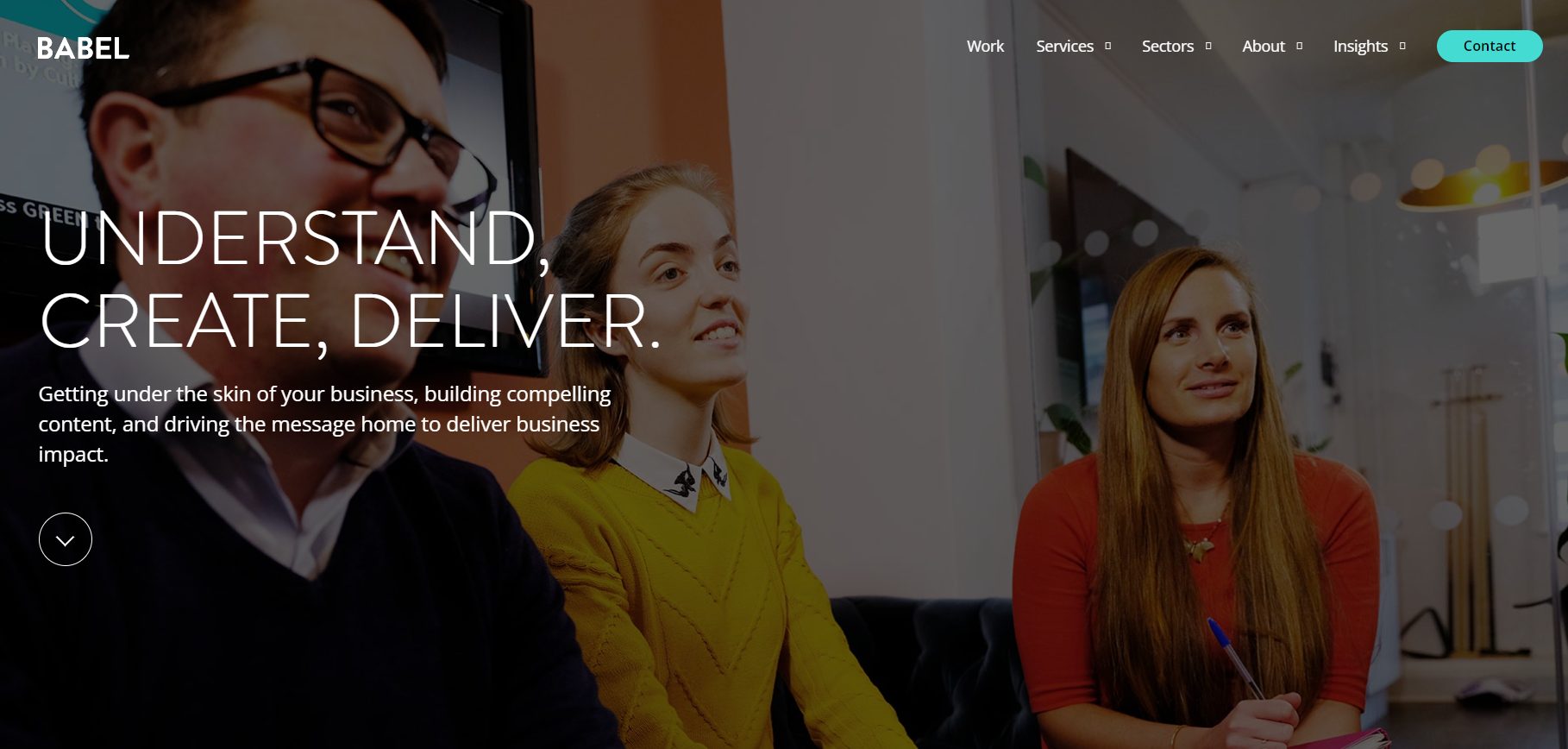 The Barber PR agency has worked with established international brands, emerging disruptors, and market challengers in a variety of technology sub sectors since 2006. A leading London technology PR agency, they can assist you with brand strategy, media relations, social engagement, event management, and content creation. 
In the UK, they helped Barclays generate interest in its biometric reader, a new method for customer authentication. In the first three days after launch, they generated more than 6,000 interactions with hundreds of pieces and a media launch event.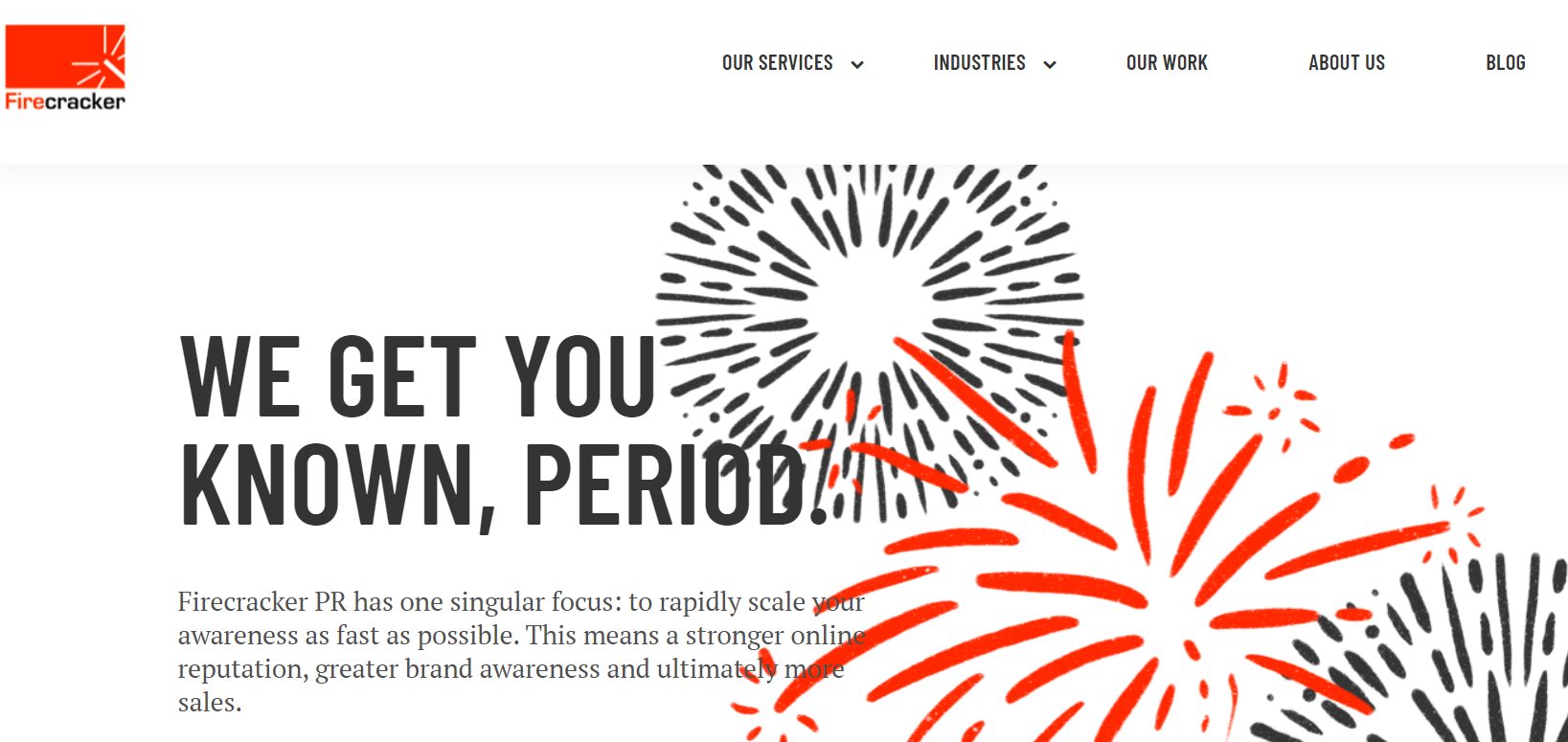 Founded in 2003, Firecracker PR specializes in helping high-growth brands. The Firecracker team has developed a unique, tried-and-tested, five-step process they've affectionately dubbed "Ignites" that can help you to get four press articles within the first month. Their services also include SEO and content marketing.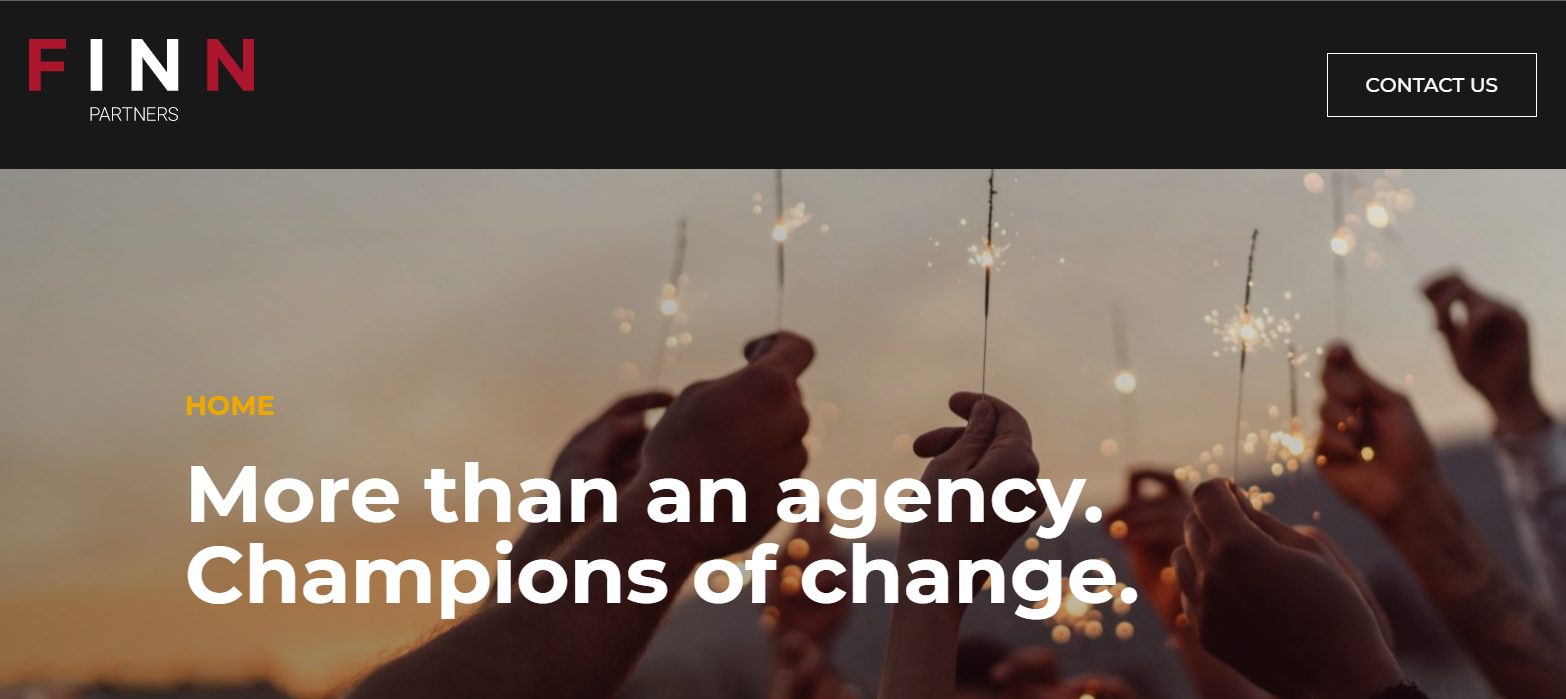 The FINN Partners agency began in 2011 and has grown into one of the biggest in the world. They work across multiple industries, including technology, education, financial services, and manufacturing, with nearly 30 offices across three continents. In addition to advertising, corporate communications, investor relations, crisis communications, public relations, brand strategy, and content marketing, they are one of the top tech PR companies. It is possible to boost brand awareness and create a compelling message by using data-driven strategies.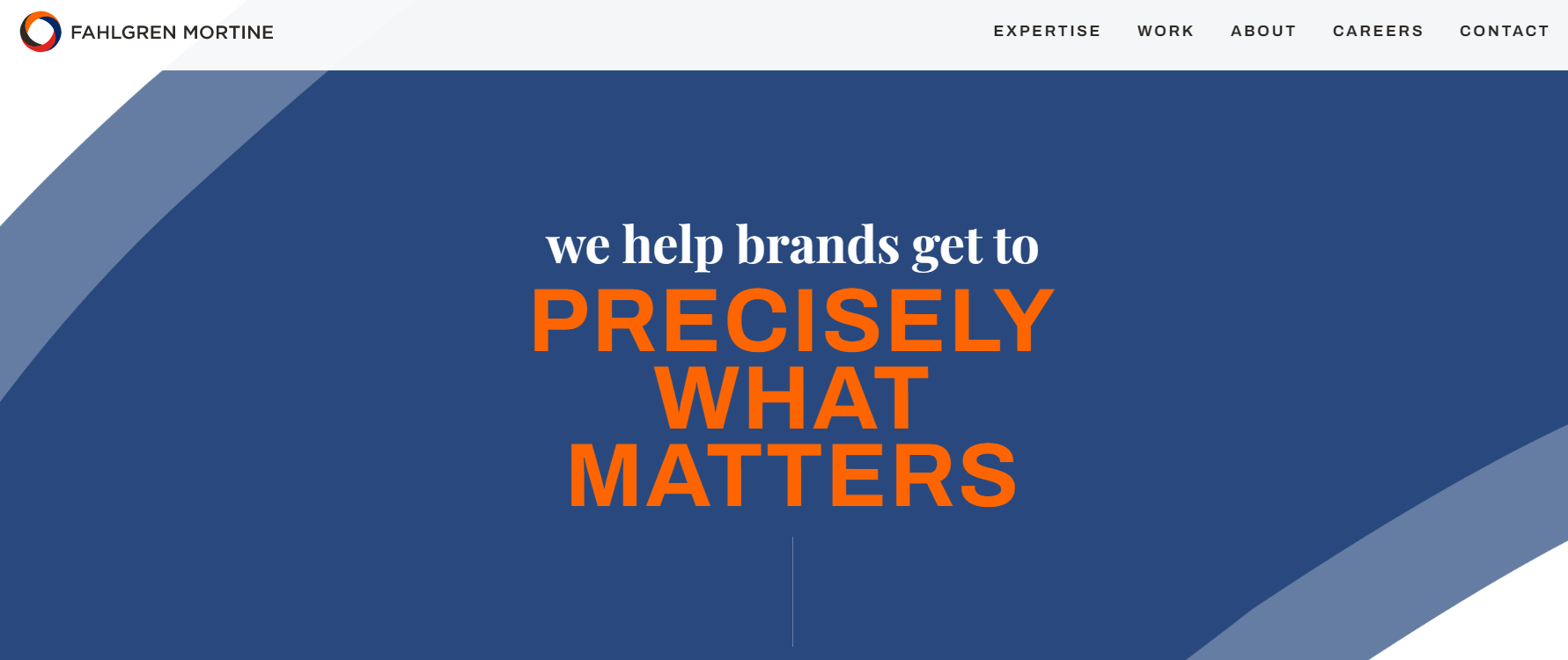 Public Relations News and PRovoke Media have recognized Fahlgren Mortine as an integrated communications company. Through a combination of data, design, and creativity, they develop integrated solutions and "strategic storytelling ". Media relations, crisis and reputation management, content development, and public affairs are some of the services they provide.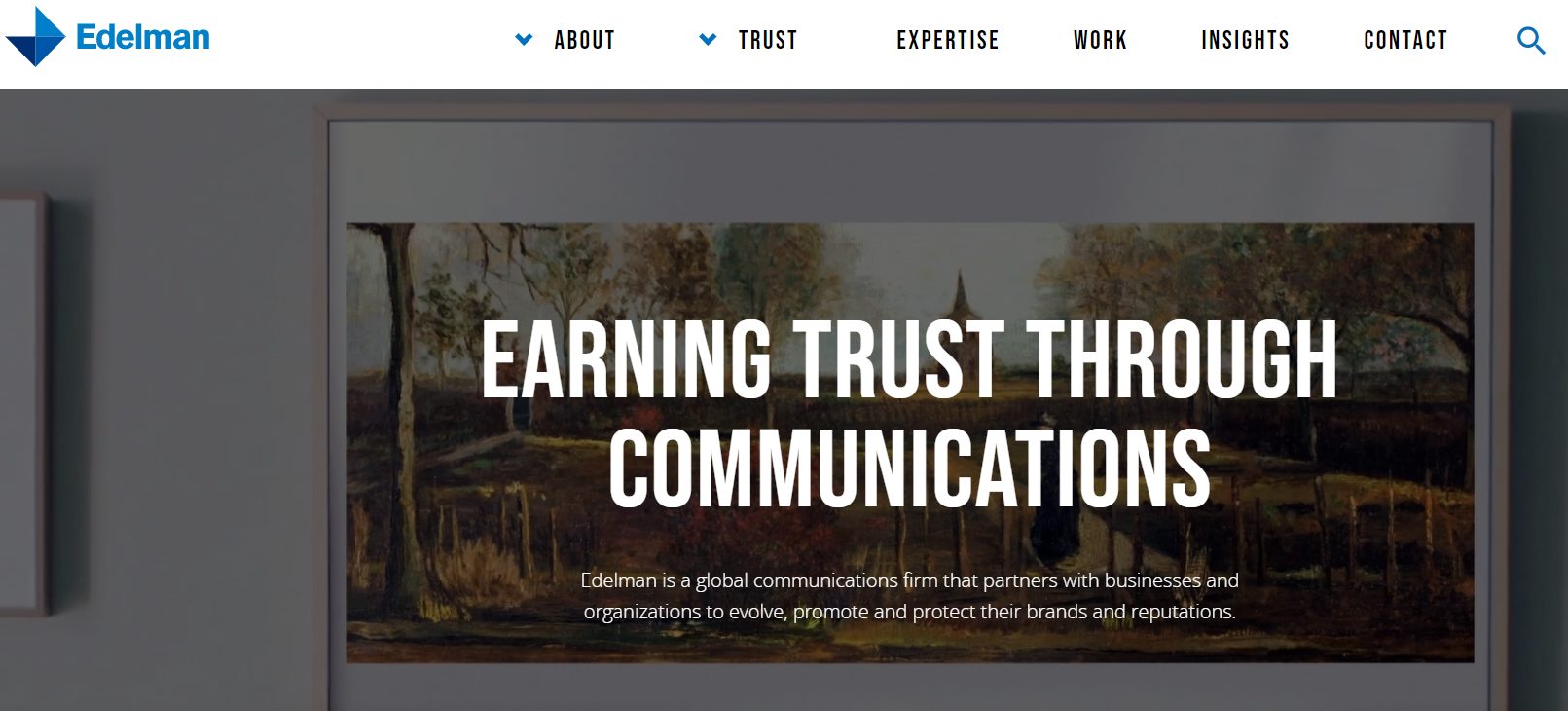 As one of the largest and oldest PR agencies, Edelman is definitely worth checking out, no matter what sector you're in. They not only serve a variety of industries, but also have impressive capabilities. They can also help you with a number of other marketing-related activities, such as experiential marketing, influencer marketing, and research. In addition to Samsung, eBay, and HP, they have worked with many other big brands.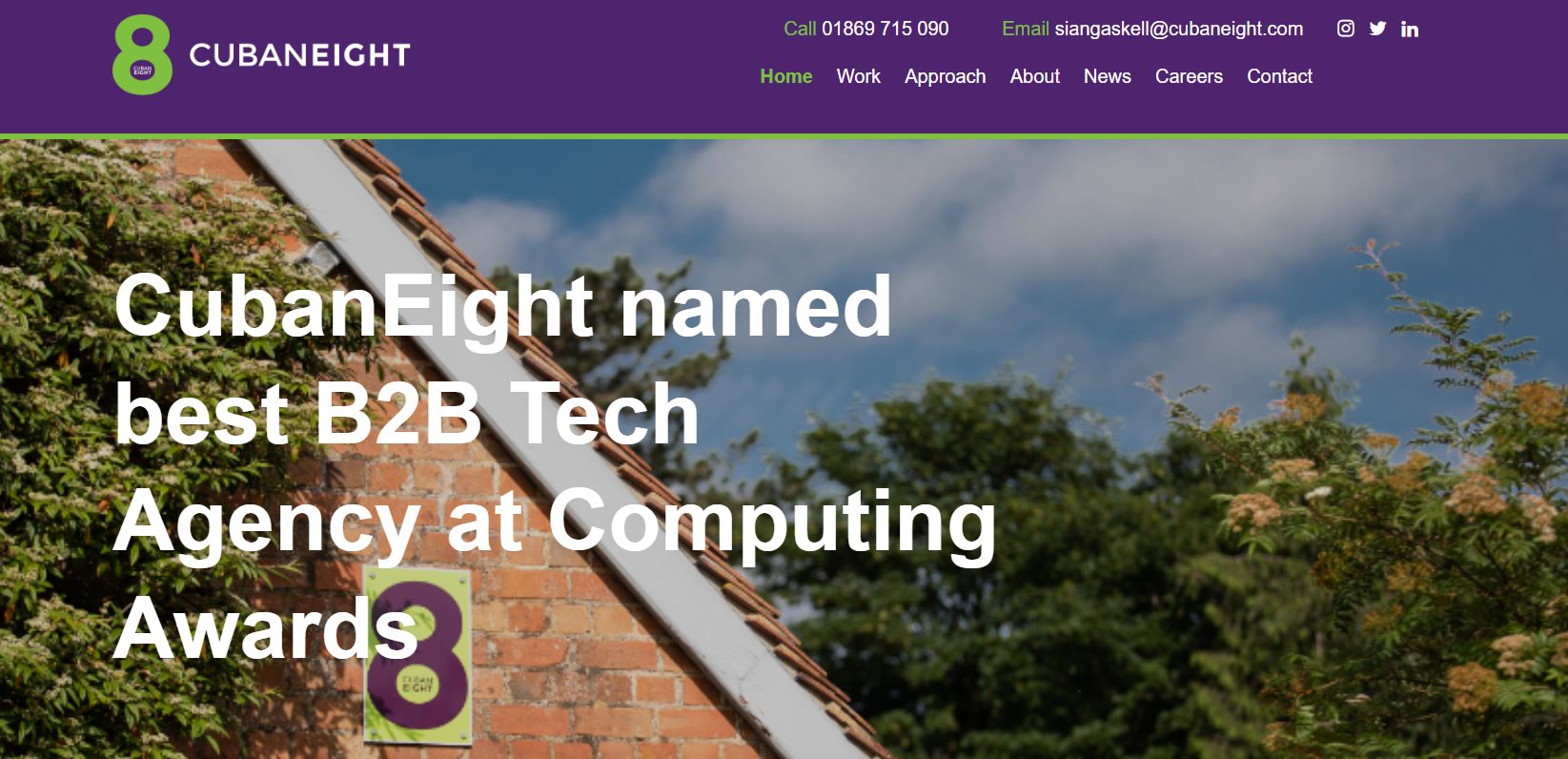 The CubanEight PR and communications firm specializes in B2B and technology. The company offers a full range of PR and integrated communications services, including media relations, content creation, and corporate profiles. The goal of their approach is to create campaigns utilizing multi-purpose content that resonates with your target market regardless of where they are in the user journey.
The US and European offices of Clarity offer a wide range of digital marketing and communications services. Communications-related services include corporate communication, media relations, crisis communications, SEO PR, and media training. Their services are not only extensive, but they also focus on only tech companies, including fintech and consumer technology.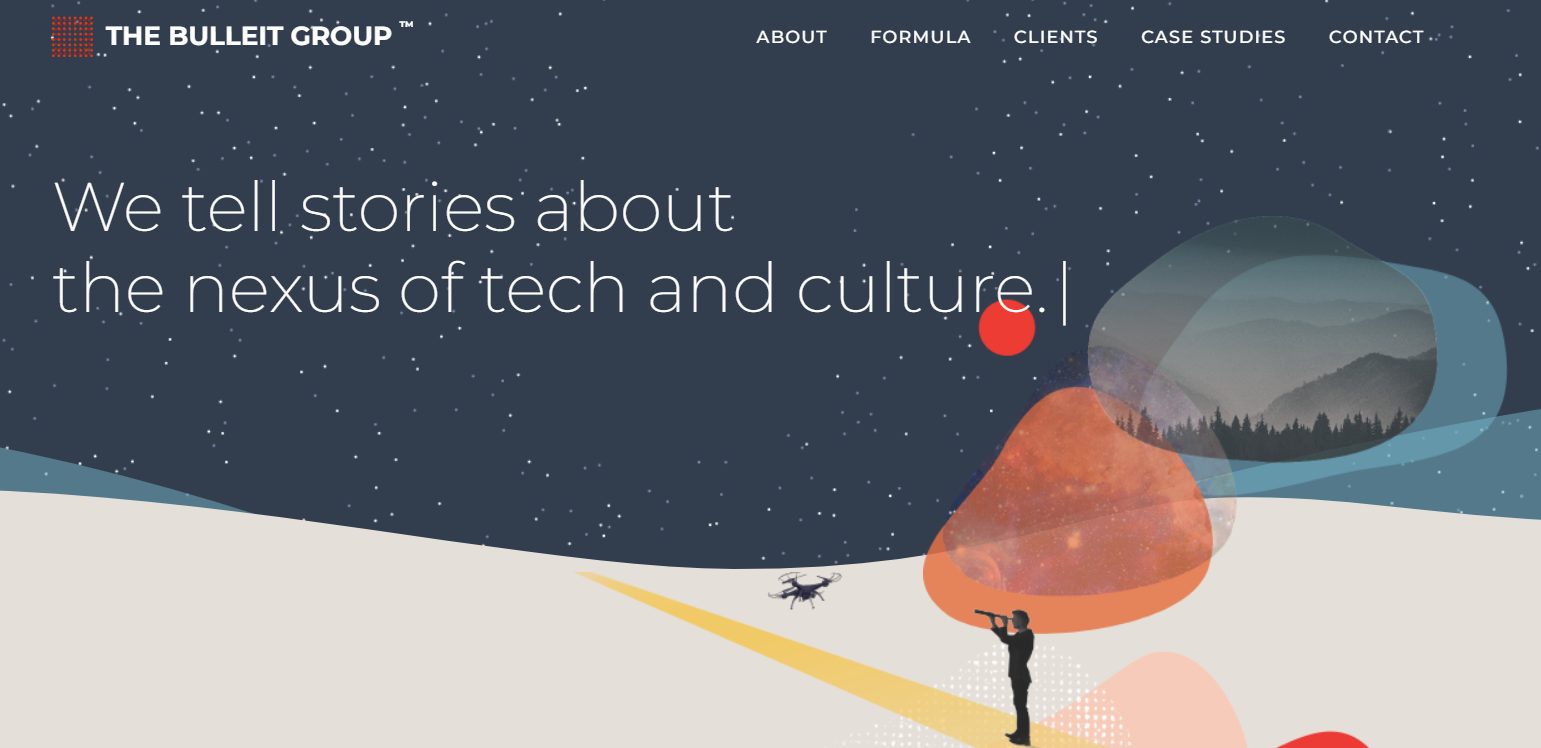 The Bulleit Group was nominated by PRovoke Media for five consecutive years for Tech PR Agency of the Year, which they won in 2019. PR masters from their agency use a five-step narrative-driven approach and have worked with major companies like Google, LinkedIn, and Airbus.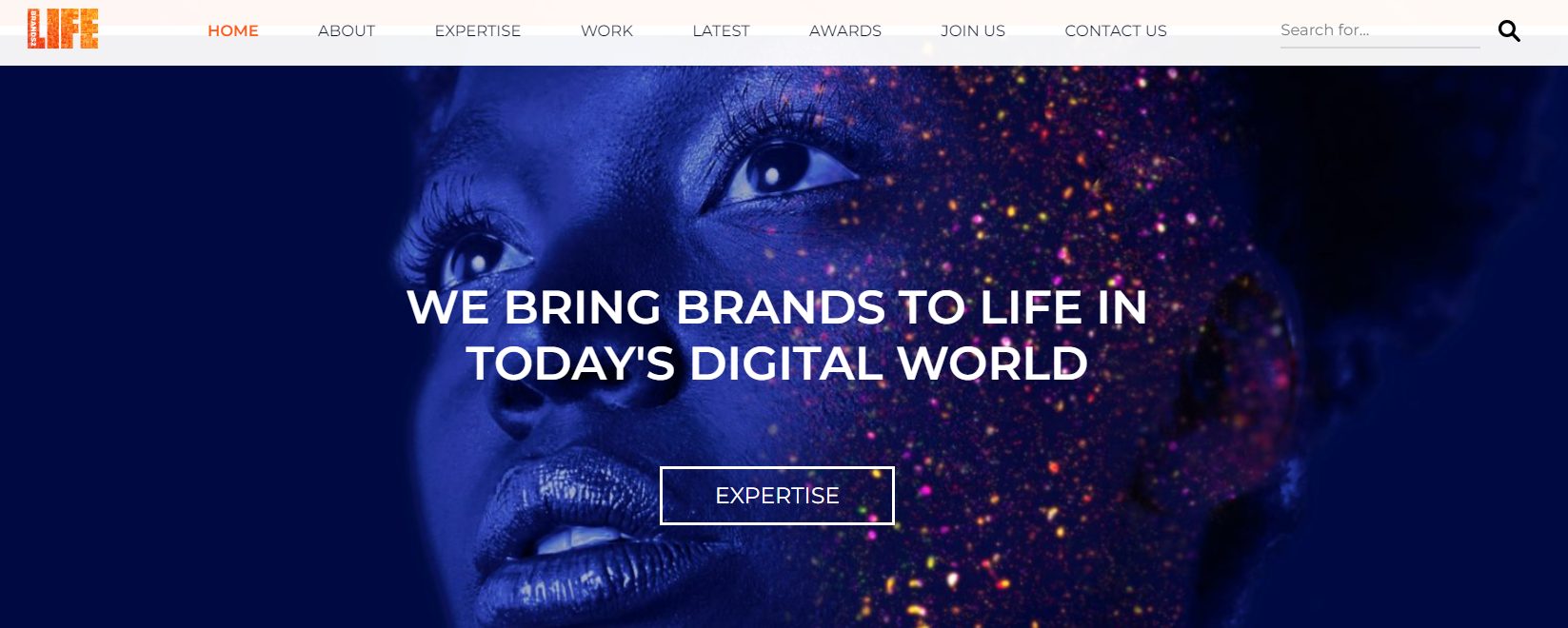 Founded in London in 2004, Brands2Life is an independent PR agency that works with brands that change the world. Their services are trusted by major companies such as Barclays, Experian, and Tetra Pak in a number of industries, including business, consumer, and enterprise IT. The areas in which they specialize are change communication, public affairs, and creative content.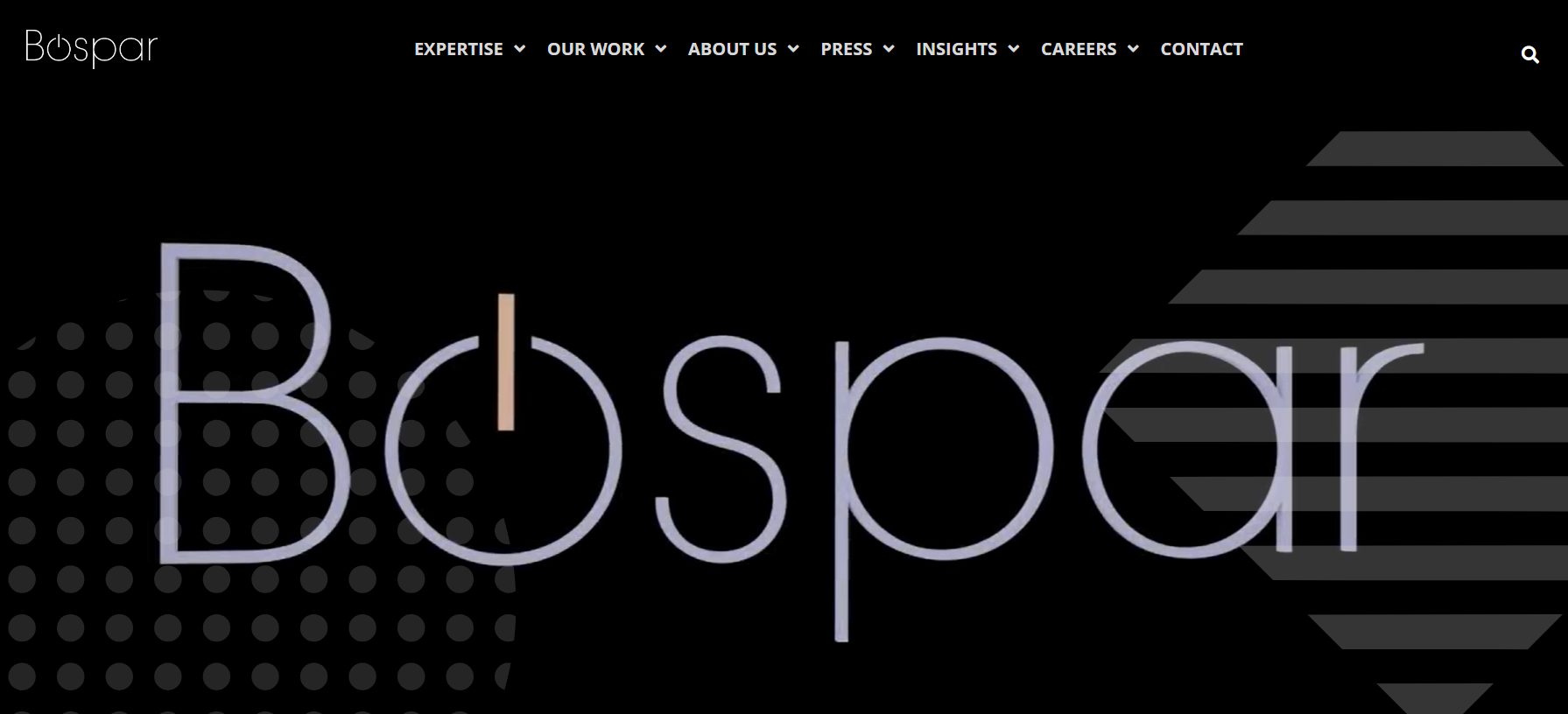 The technology PR firm Bospar was founded in 2015, making them one of the youngest on our list. Their work has already earned them several awards despite them only being in business for a few years. Their most recent award was PR Daily's Top Agency Award. They offer a range of services to create the media attention you need to achieve success, from content marketing to crisis management.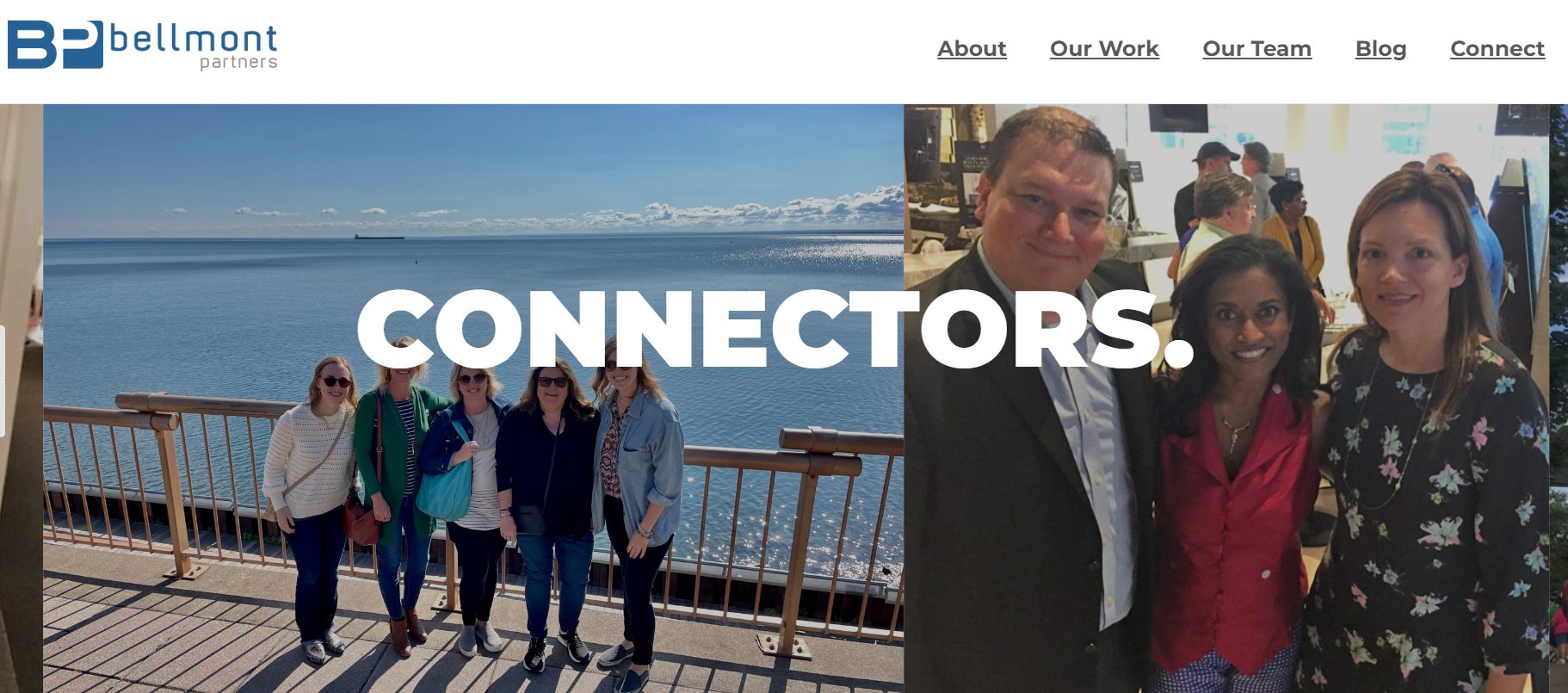 The Bellmont Partners team is made up of communications and public relations professionals with two offices in Minnesota. The company has helped innovative startups and Fortune 500 companies overcome some of their most challenging challenges for more than 25 years. Using all types of communication and marketing techniques, they help tech companies make the most of their marketing and communication efforts.